Space for Art was a commissioned educational exhibition in collaboration with the University of Strathclyde's STARDUST team and the Mechanical and Aerospace Engineering Department.
The exhibit composed of; educational games, animations, photography and abstract artwork revolved around the exploration and research done by the researchers at Strathclyde's Mechanical and Aerospace Engineering Department in the field of Asteroid and Space Debris. 
The exhibition went on a month-long UK tour that launched in May around the UK science centres.
The work displayed within the exhibition aims to illustrate the important research being conducted at Strathclyde through art, with the curated work from; Dr Leon Gurevitch of Victoria University of Wellington's School of Design in New Zealand, Animations/Interactive games from the Glasgow School of Art's Digital Design Studio and finally a series of 27 abstract visualisations created and realised by myself, directly inspired by the incredible research being held at Strathclyde.
Having personally joined the project a month before the touring date I found the whole experience an enjoyable challenging project. Taking on the research from the researchers at Strathclyde and attempting to visualise the concepts and fundamental ideas of their work was perhaps the biggest challenge, throughout chats with those involved the eventual outcome illustrate the various topics that are being explored; Asteroid Deflection, Debris, Nanomaterials, On-Orbit Servicing, Orbital Pathways and Radiation Deflection.   
The resulting 27 images created by myself, ranging between A1-3, explore these topics in an art context attempting to capture the dramatic and vibrant aspect of the research. Aiding in the curatorial decisions, I was able to assist in the printing, curation and overall composition of the installation.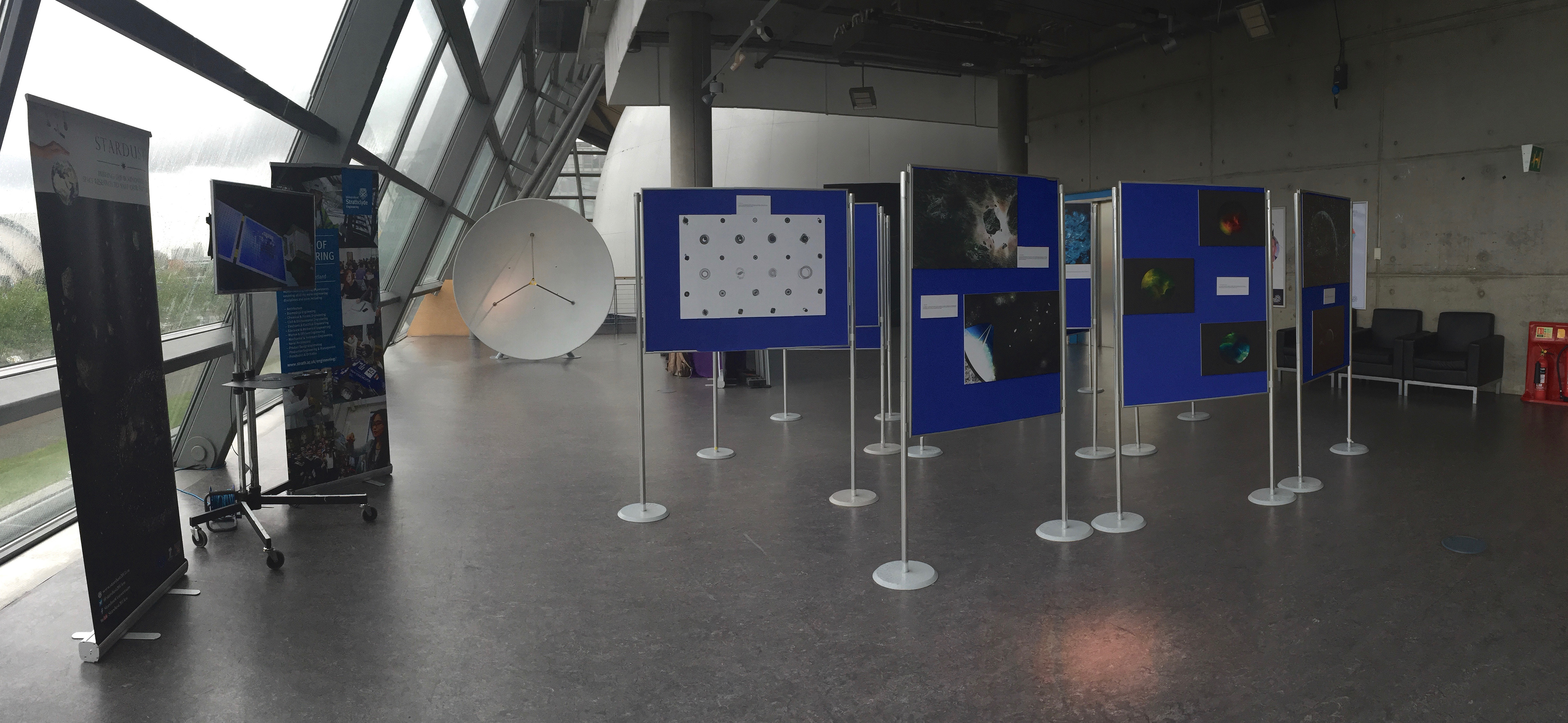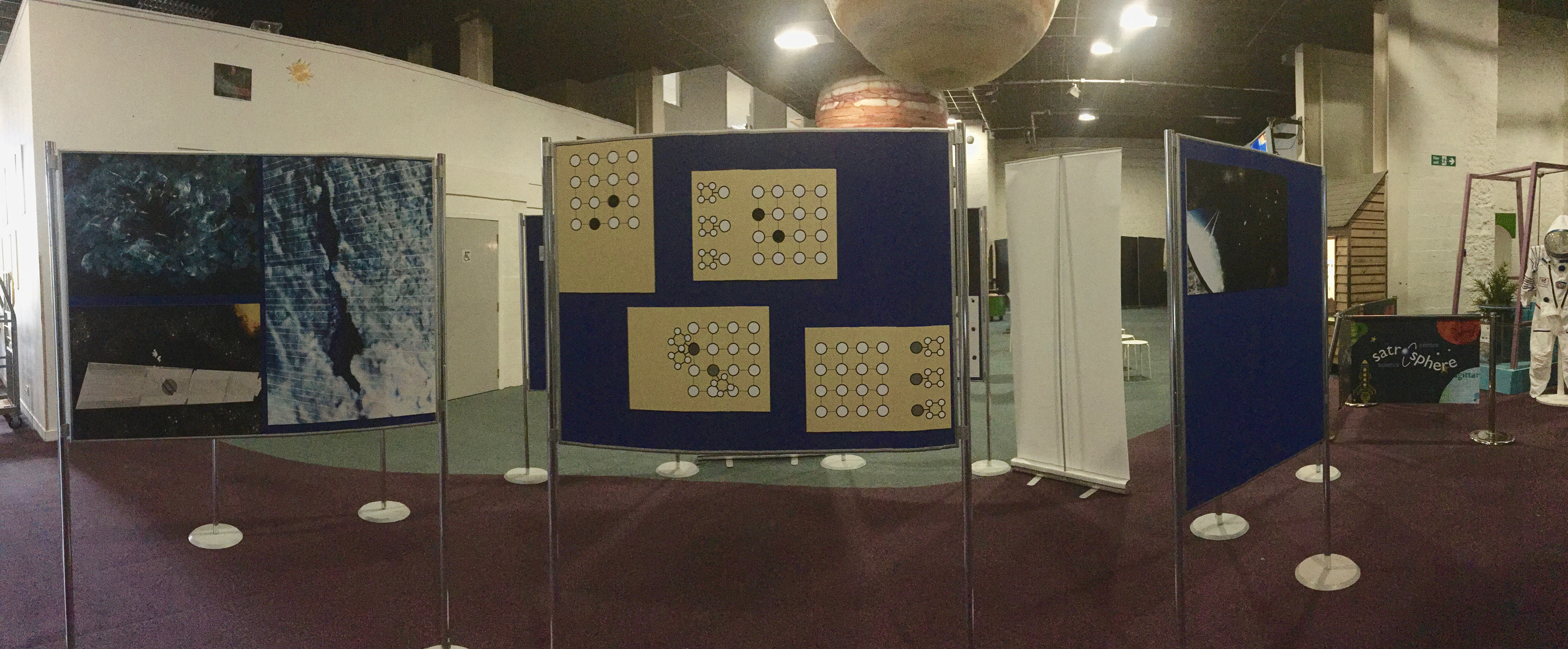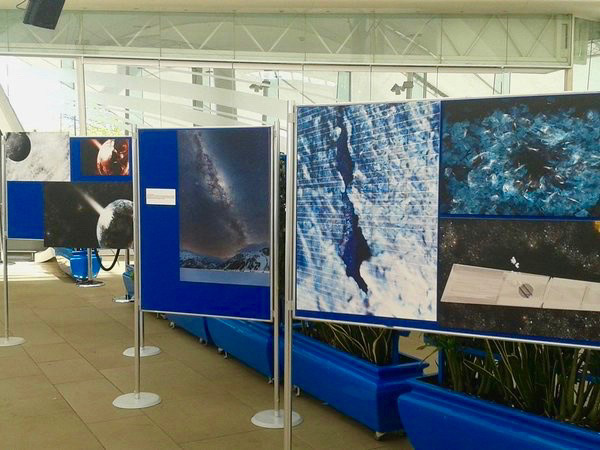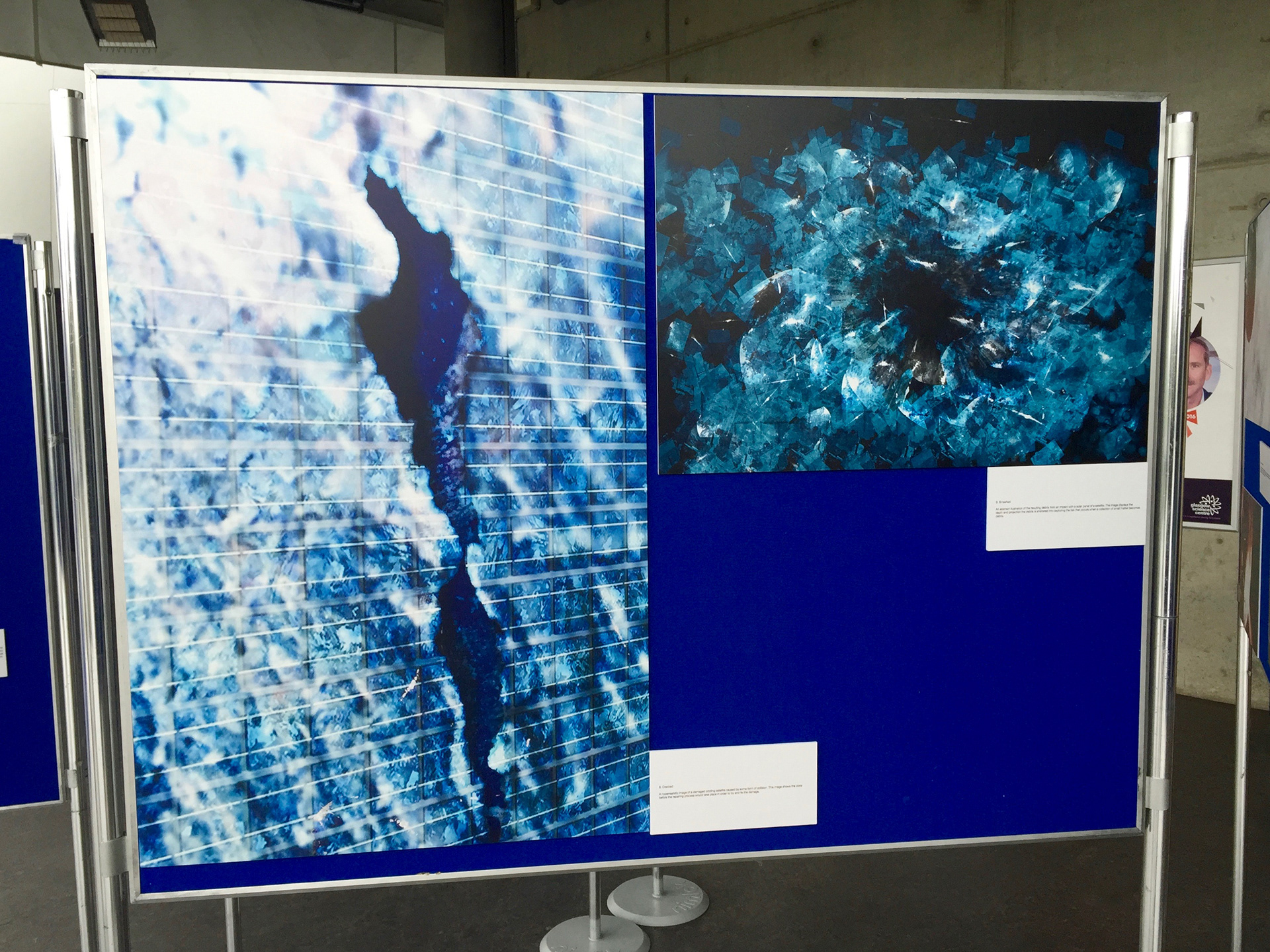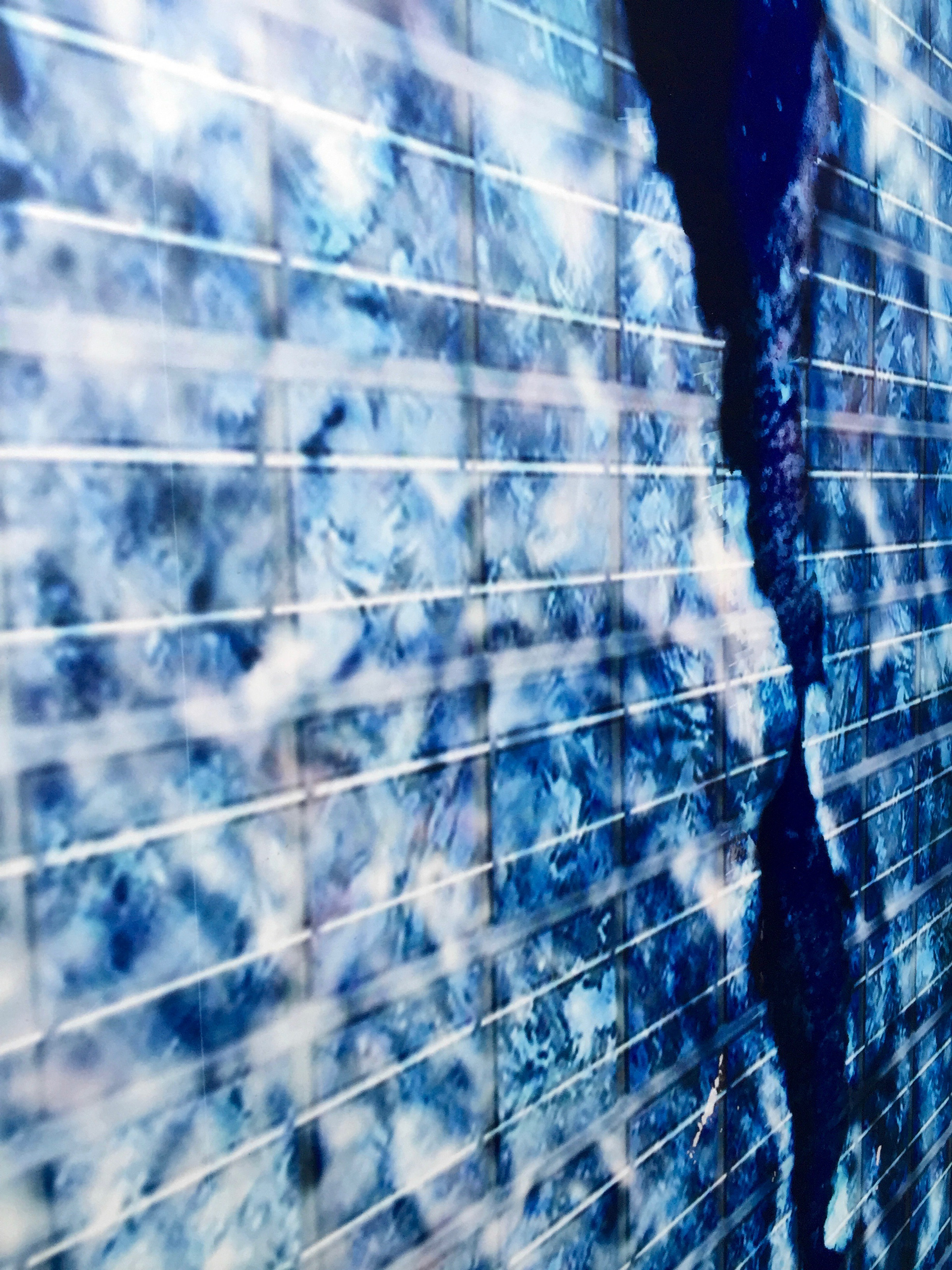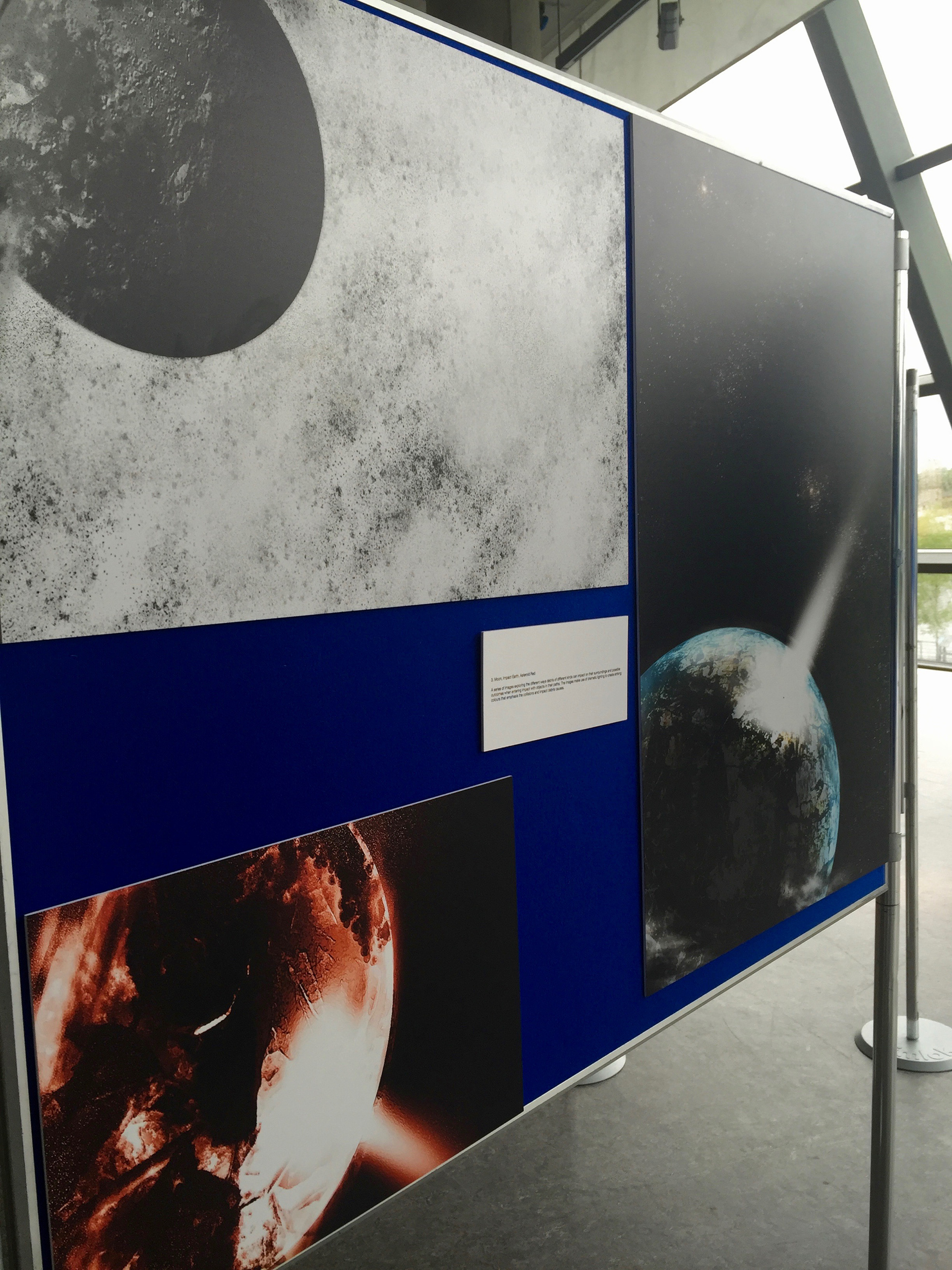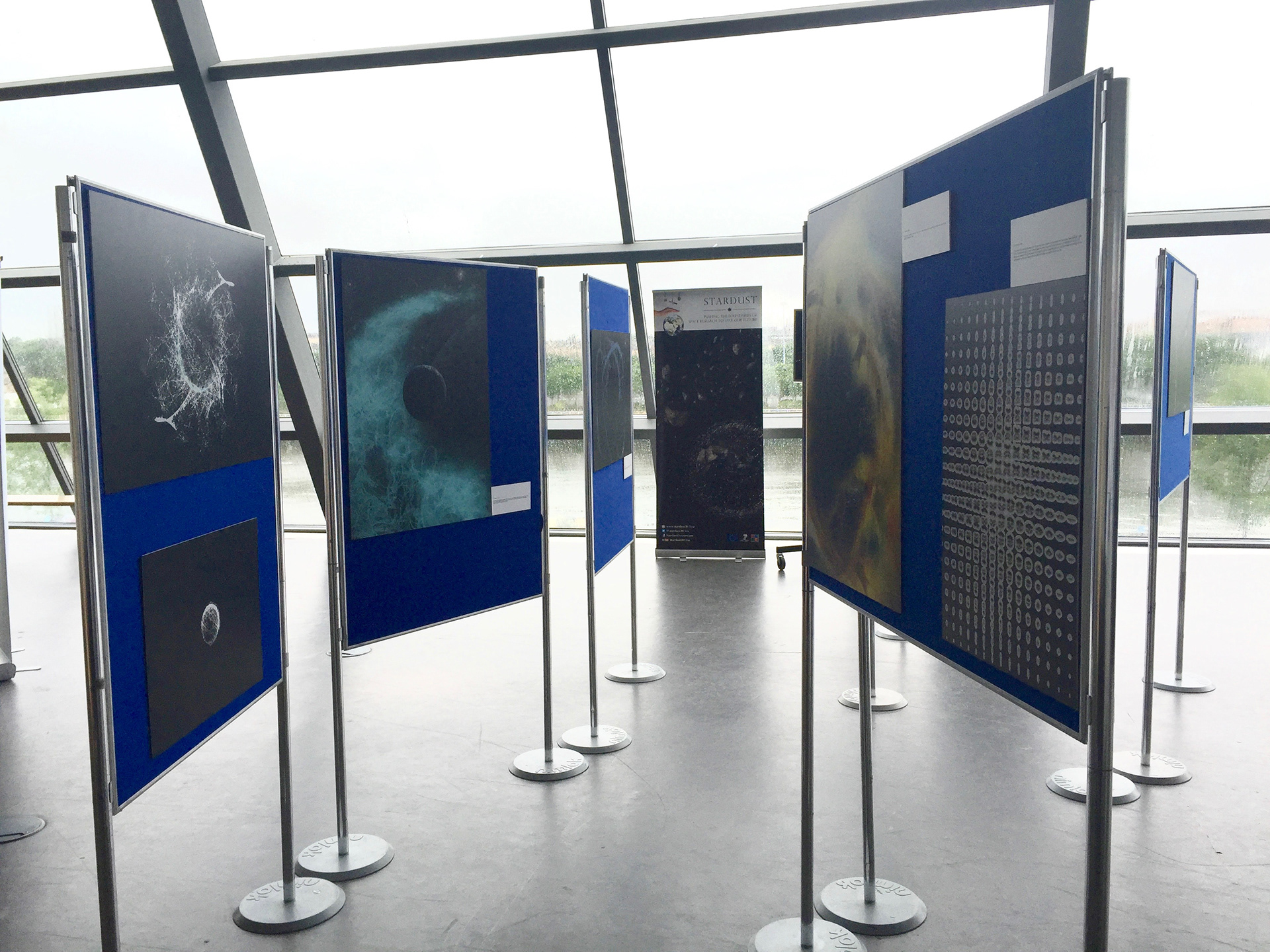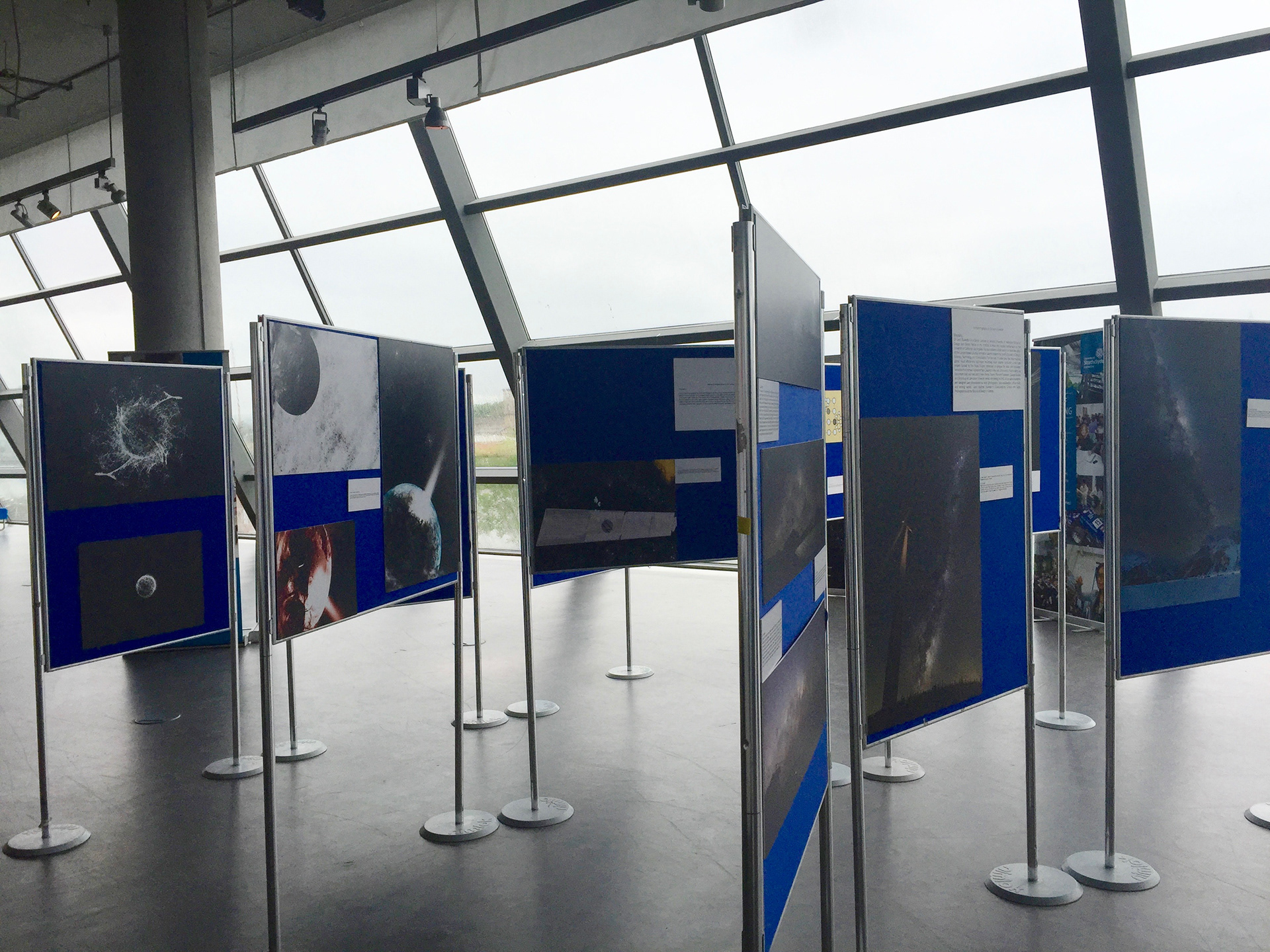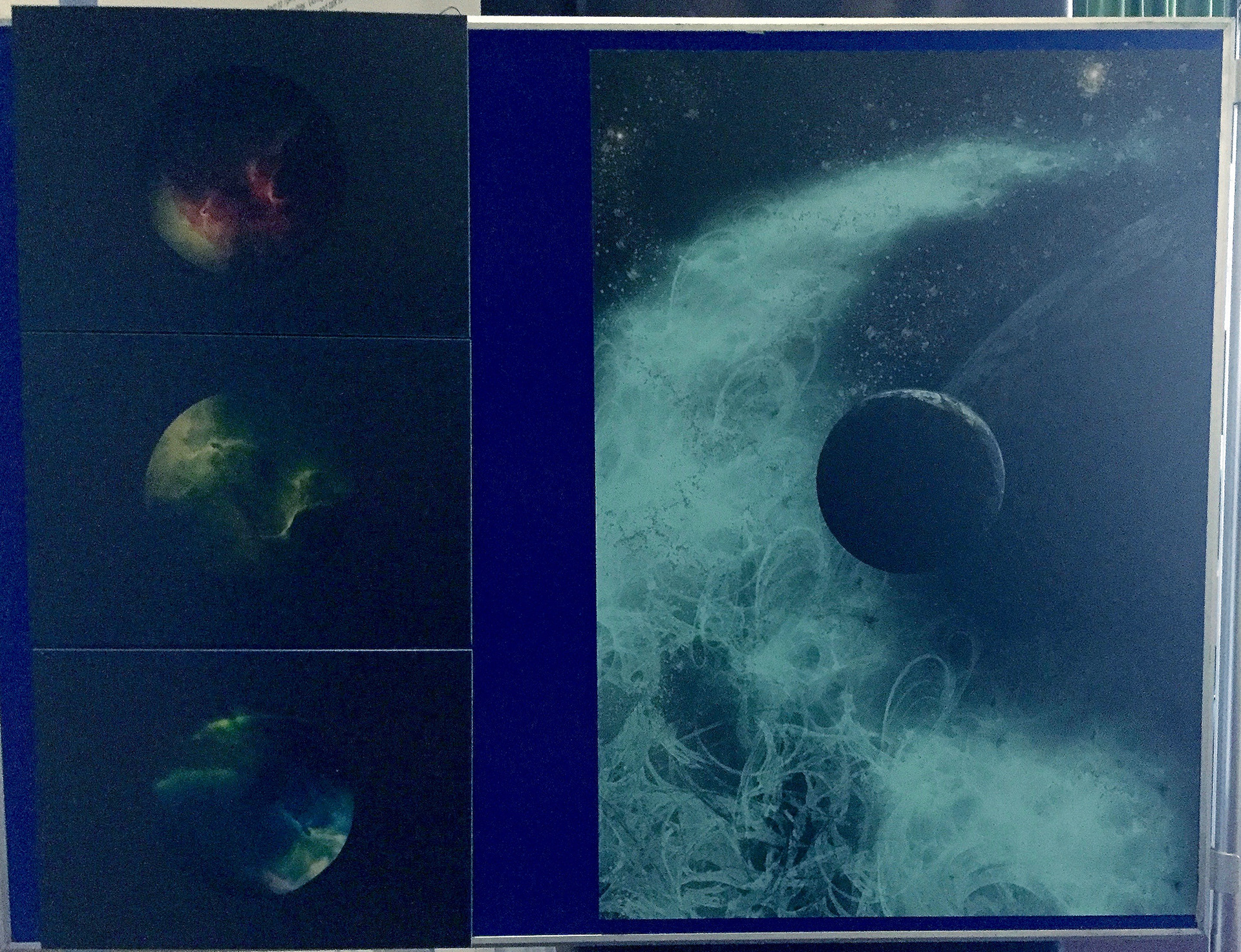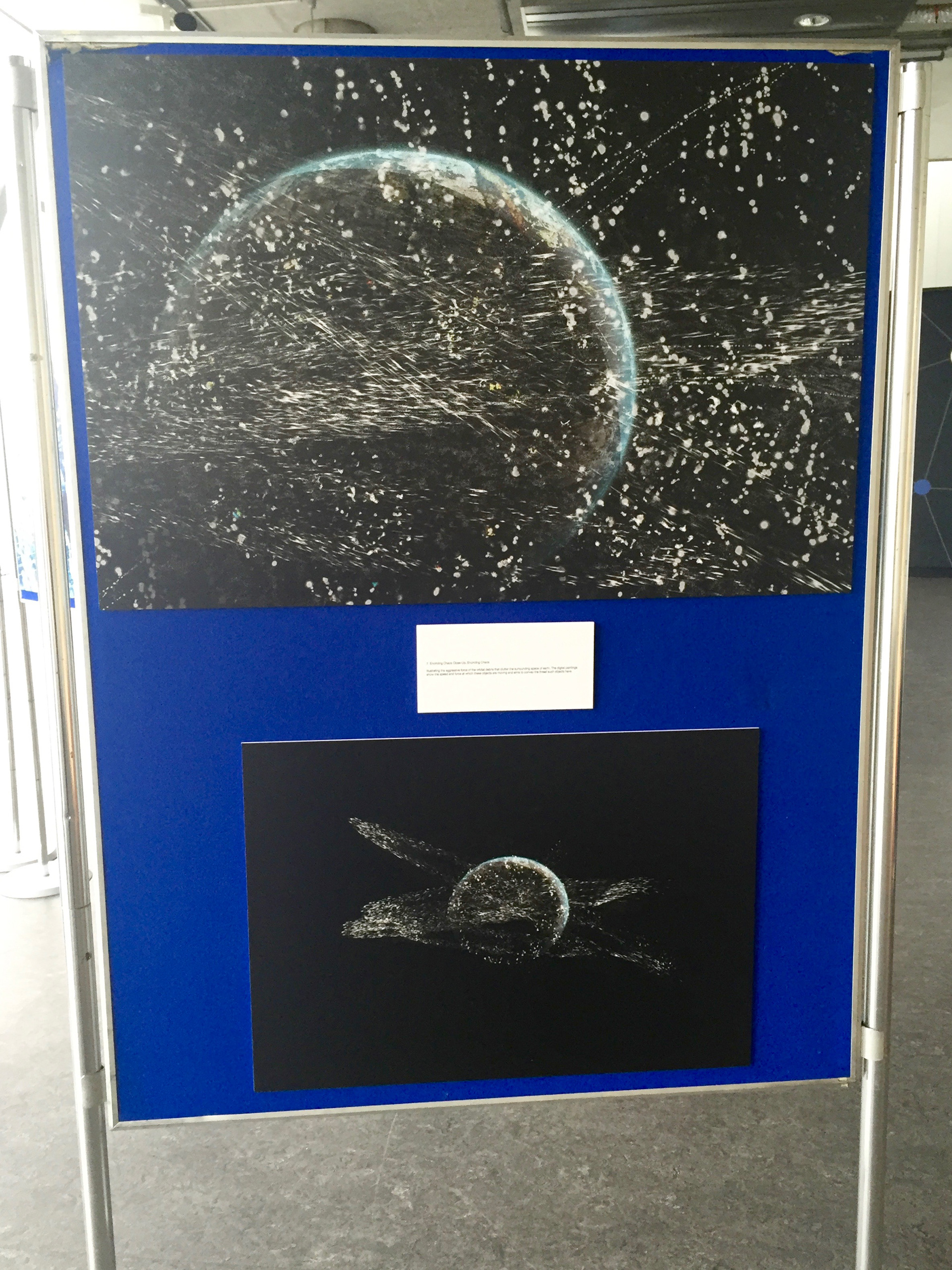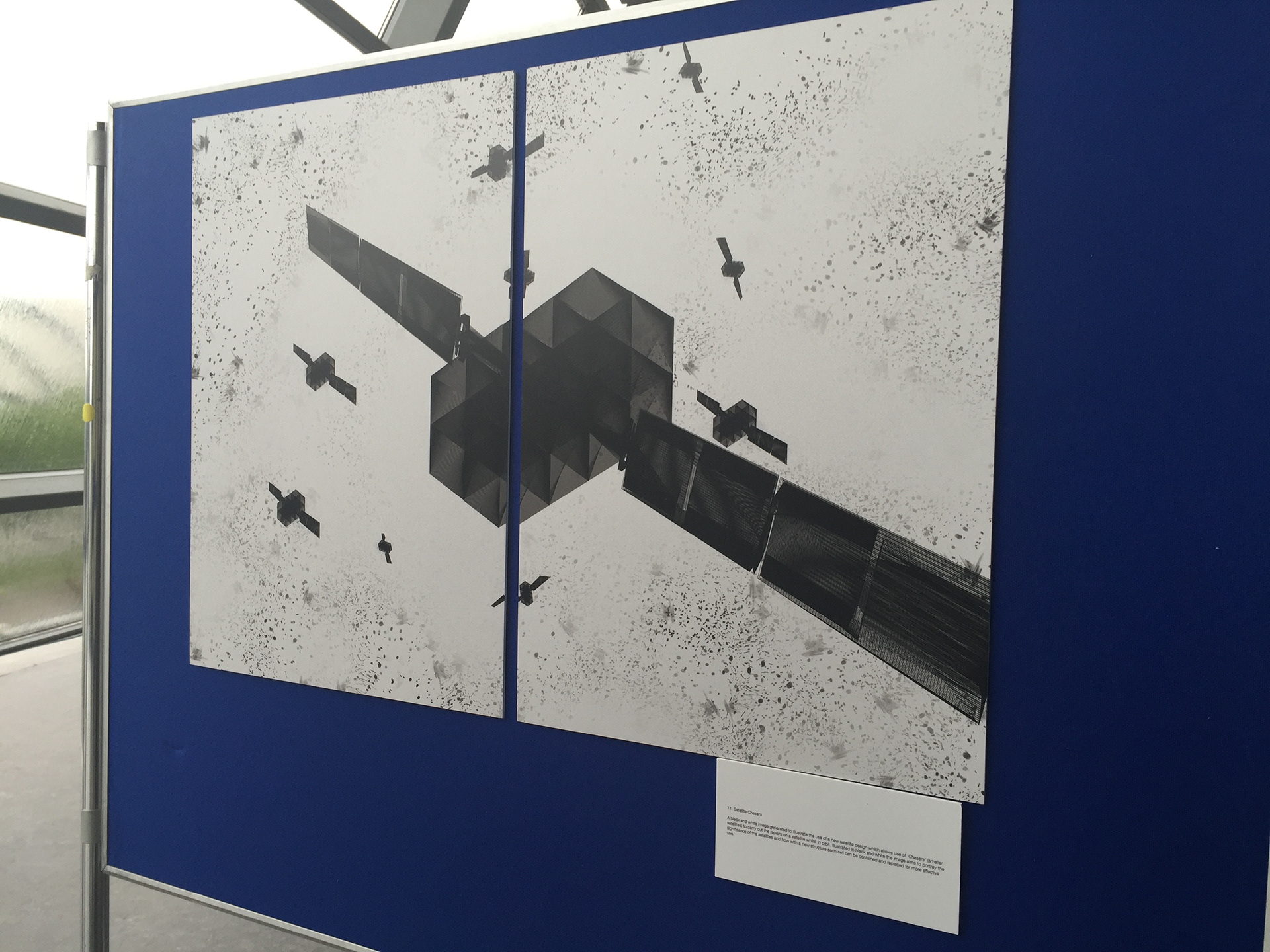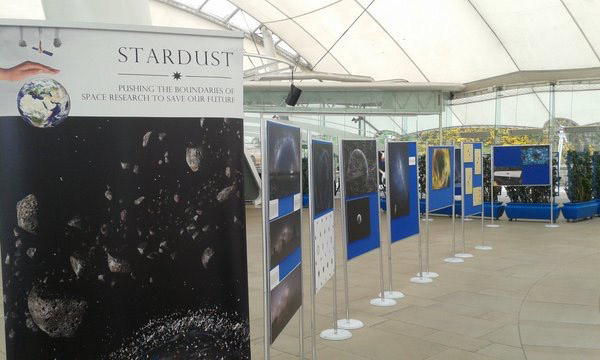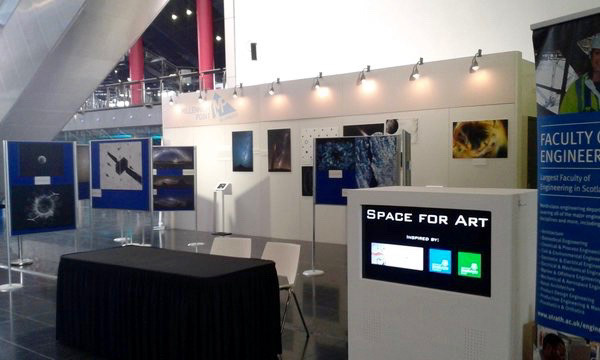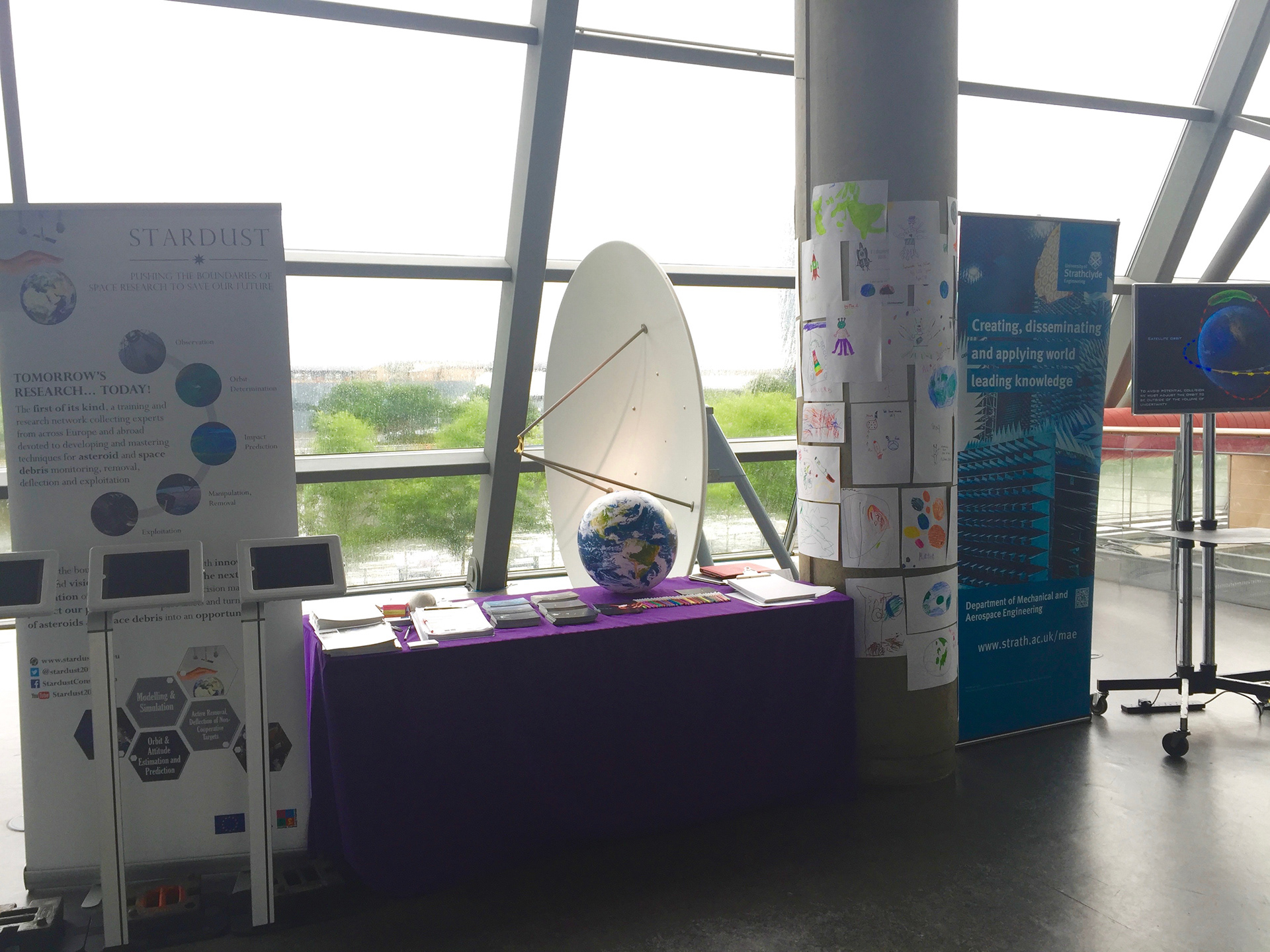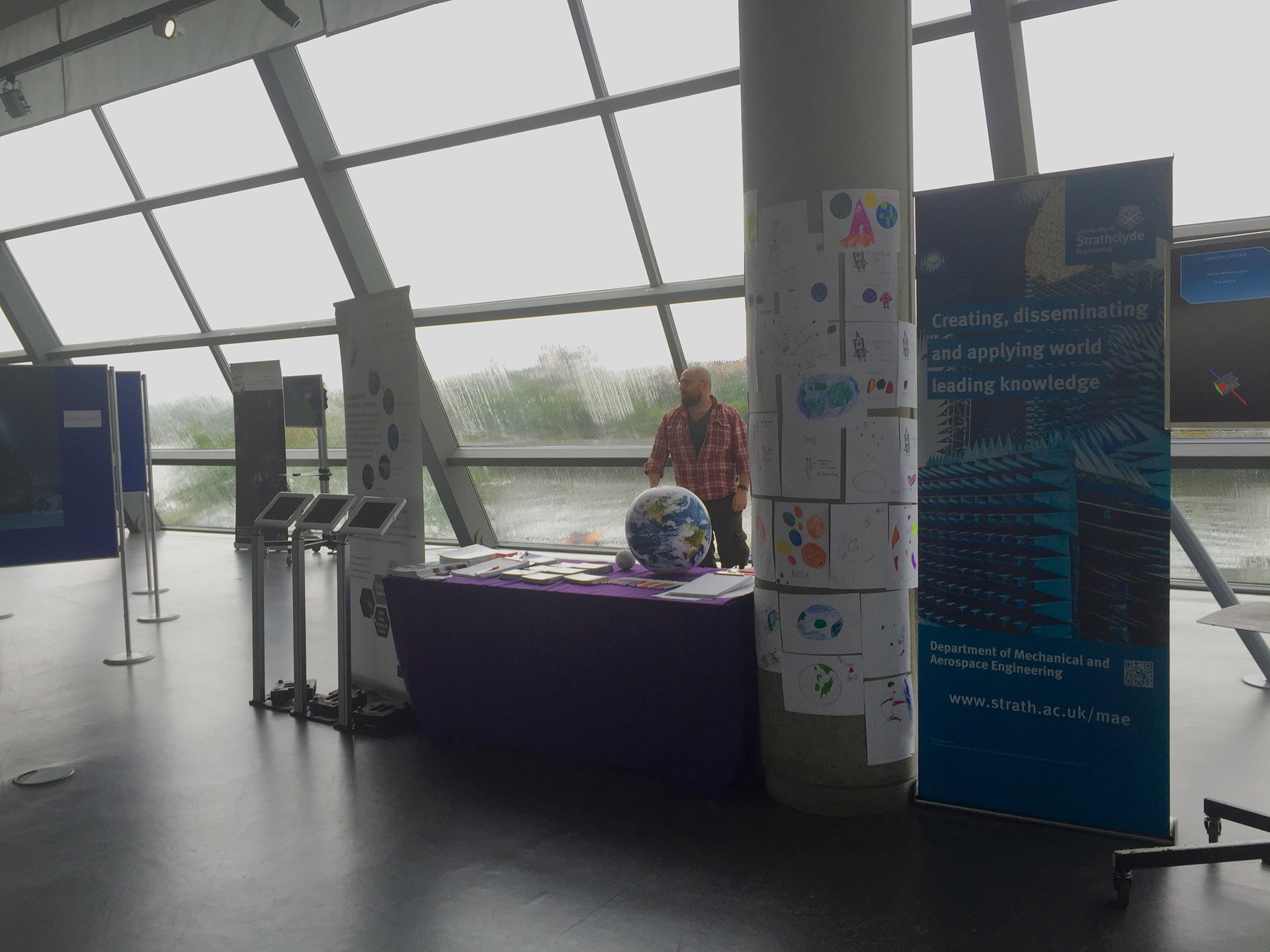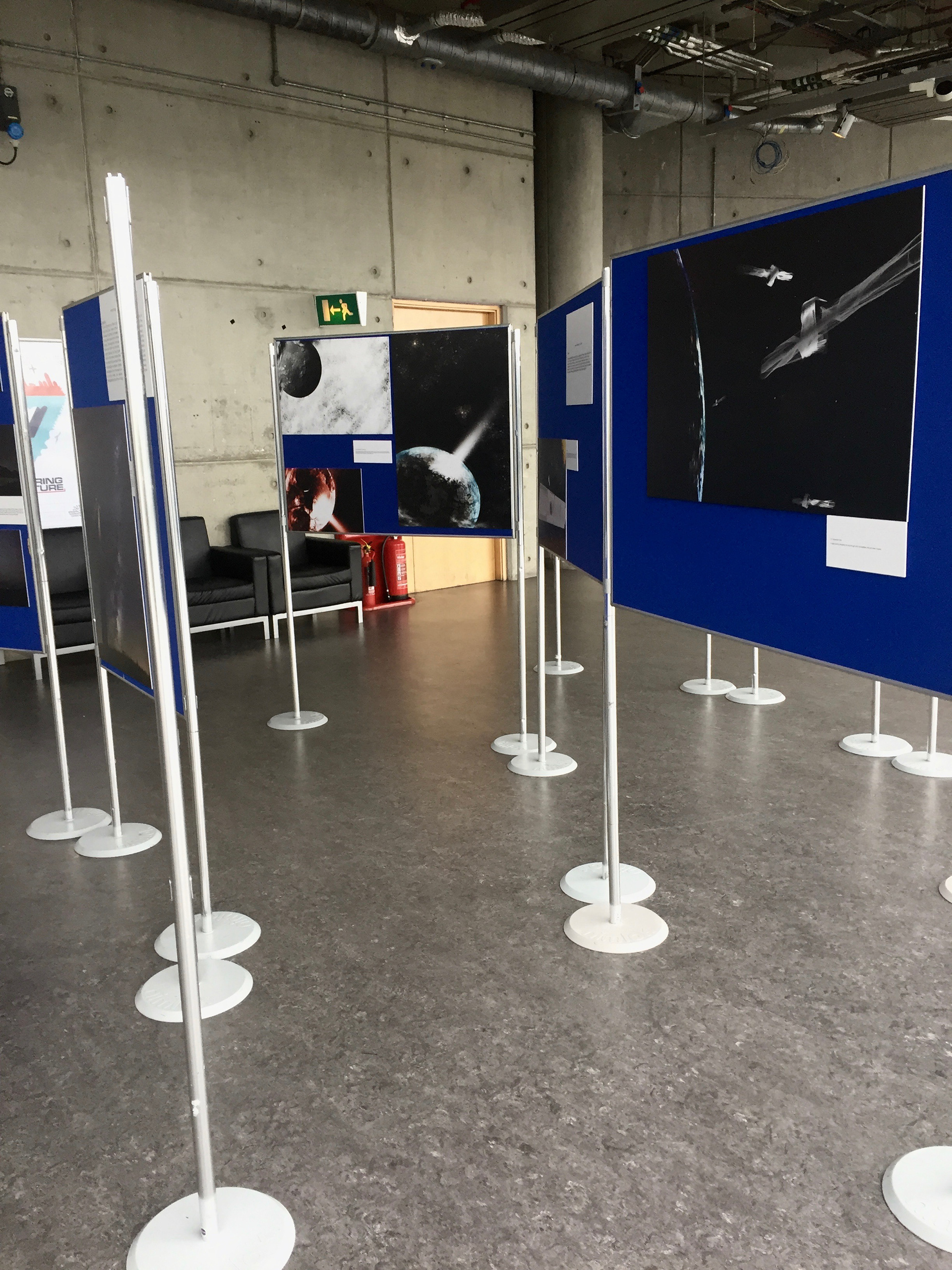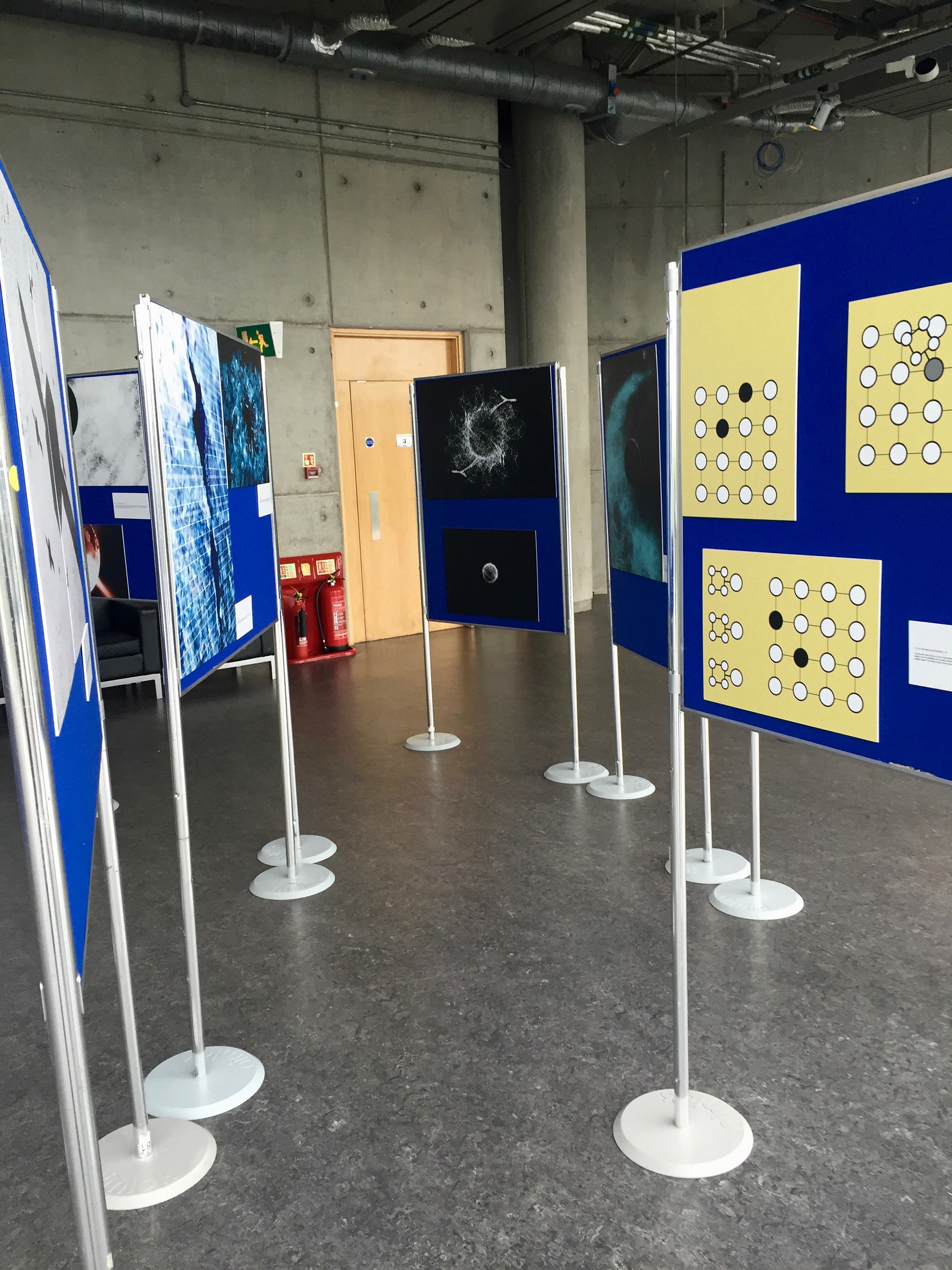 Having fully completed its international tour, the exhibition was fortunate enough to be hosted at a number of the UK Science Centres as part of the exhibition, before later having an appearance at the Starmus festival in the Canary Islands, Tenerife. Where renowned speakers included the likes of physicists; Professor Stephen Hawking, Neil deGrasse Tyson and Brian Cox along with musician and astrophysicist Brian May.  
The exhibit later had one final install at the Stardust conference in the Netherlands before returning to the 
University of Strathclyde with hopes to extend it into a further curated teaching facility for schools around the UK. 
The experience of this project was hugely beneficial to myself and was a real honour to work on, and I would like once again to thank the STARDUST team at Strathclyde, with particular regards to Peter McGinty for the opportunity and support throughout this project.